Trout ready to take baton from Jeter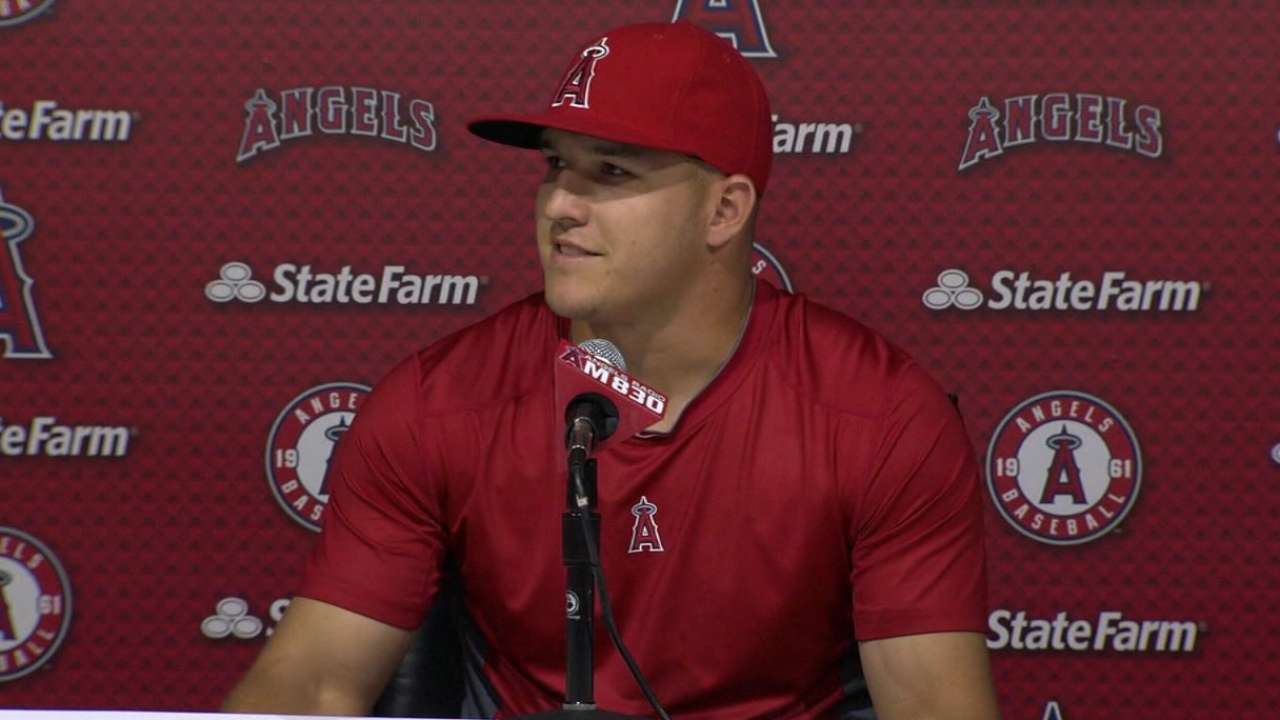 ANAHEIM -- Escaping comparisons to Derek Jeter was one of the few things Mike Trout wasn't able to do during the All-Star break.
Trout shared the spotlight with Jeter during the Yankees shortstop's final All-Star Game before stealing the show with a 2-for-3, two-RBI performance that earned him the All-Star Game Most Valuable Player award.
Along with the MVP award, Trout may have exited with another title as well -- the face of baseball.
"The way [Jeter] plays the game, the way he handles himself on and off the field, that's how I want to play my game," Trout said. "Every day, I try to go out there and have fun, play baseball and respect the game, just the way he does. When he's gone, there's gotta be somebody to do it. I'm going to try my best to keep playing my game.
"If people say the torch is passed, doesn't change my game. I keep respecting the game, playing the game hard."
The face of baseball isn't an official title, but that doesn't mean it doesn't carry some responsibilities. Everything Trout -- widely considered the best player in baseball -- says or does would be magnified, which doesn't worry manager Mike Scioscia.
"I think he has perspective," Scioscia said. "I think he's going to go out there and play baseball and let other people slot him where they will or call him the face of the game or critique him if they don't think he's playing at a certain level. I don't think that fazes Mike."
Trout grew up in New Jersey watching Jeter, who will retire after this season, and is the first baseball player since Jeter to have his own Nike shoe.
"It's pretty cool," Trout said. "Me growing up following him, me being a part of the same All-Star Game with him, winning the MVP, hitting second, just everything involving him, just very blessed and happy to be a part of it."
Matthew DeFranks is an associate reporter for MLB.com. Follow him on Twitter @MDeFranks. This story was not subject to the approval of Major League Baseball or its clubs.