Halos sign 35 of 40 Draft selections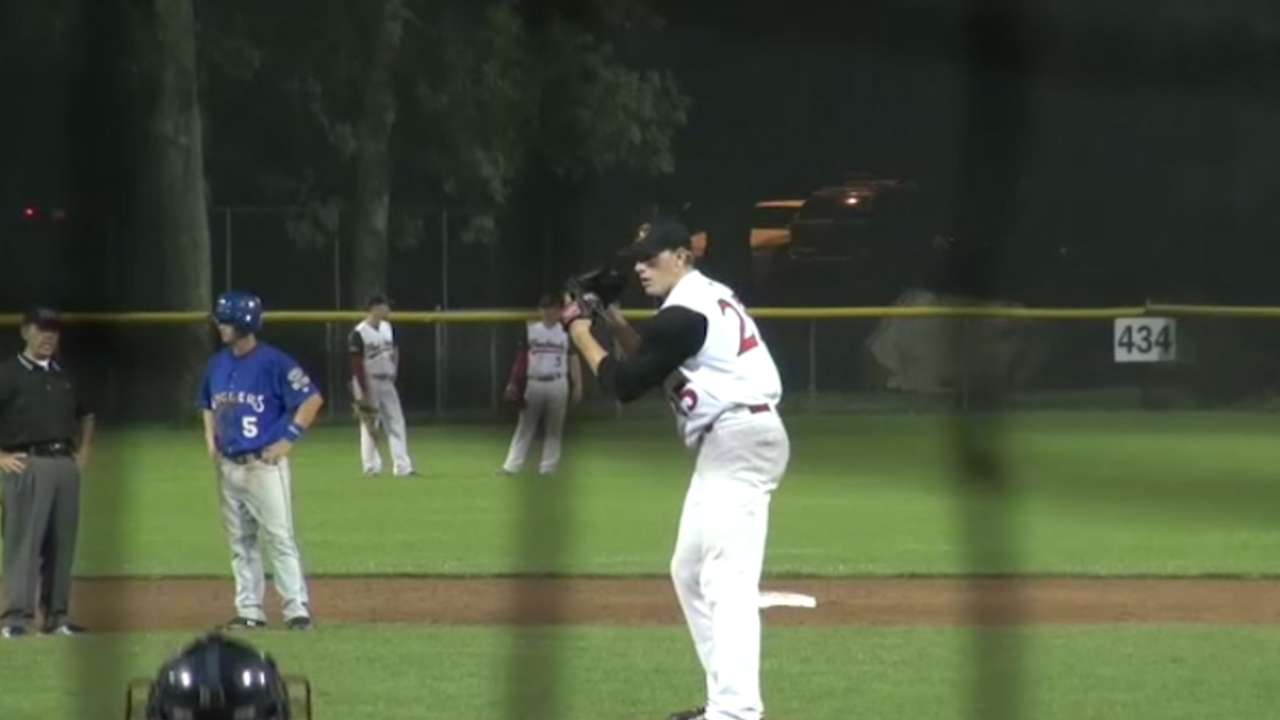 ANAHEIM -- With the signing of Hartford left-hander Sean Newcomb, the Angels wrapped up their 2014 Draft. The Angels signed 35 of their 40 selections.
Newcomb signed before Friday's deadline for $2,518,400.
The Angels selected -- and signed -- five pitchers in the first five rounds, including New Jersey high schooler Joe Gatto (second round) and Ole Miss right-hander Chris Ellis (third round).
For the second straight draft, the Angels selected 22 pitchers. This year, all but one hurler signed with the Halos as Memphis left-hander Caleb Wallingford (35th round) elected to return to school.
Catchers John Bormann (19th round) and Kholeton Sanchez (32nd round), and first baseman Kyle Martin (20th round) all chose to return to college.
Midland College second baseman Blaine Prescott (16th round) also did not sign.
Matthew DeFranks is an associate reporter for MLB.com. Follow him on Twitter @MDeFranks. This story was not subject to the approval of Major League Baseball or its clubs.