Cron sent down to make room for Street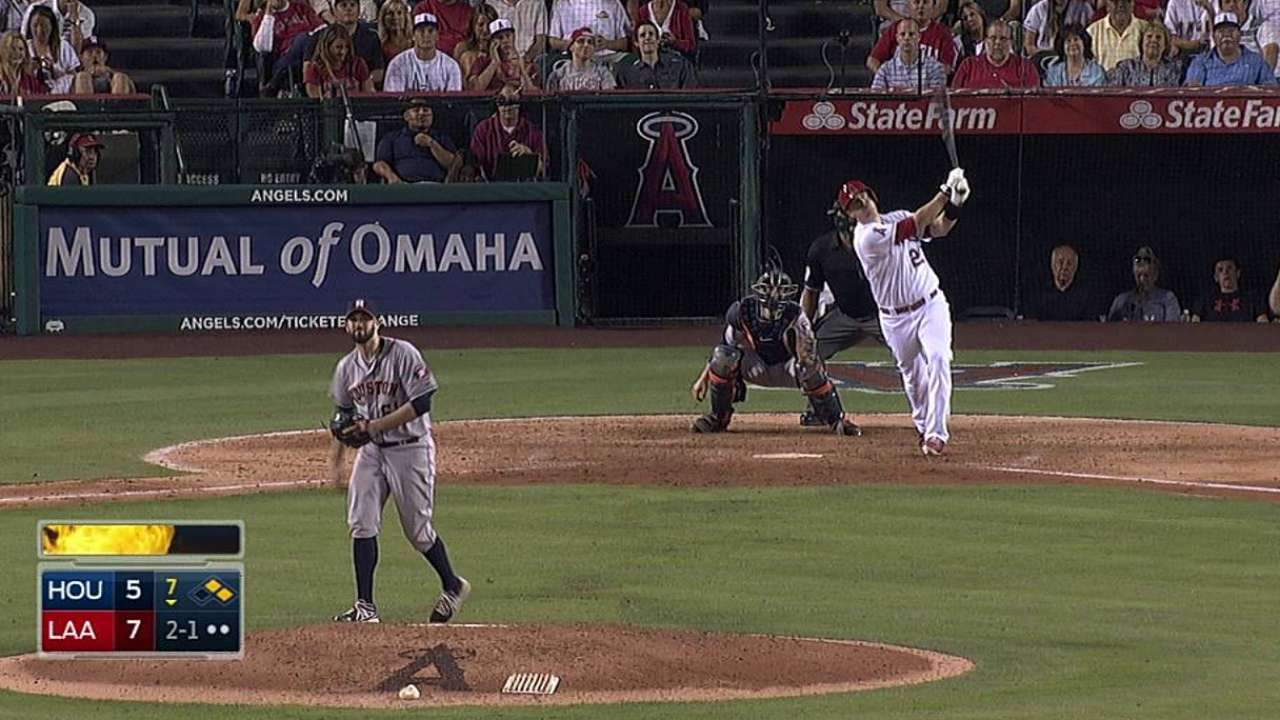 ANAHEIM -- The Angels sent first baseman C.J. Cron down to Triple-A Salt Lake on Saturday to make room for Huston Street on the active roster.
Cron was hitting .269 with nine home runs and 27 RBIs this season but was just 3-for-26 (.115) in his last six games in the Majors.
"It'll be good for him to kind of exhale and get down there and get some at-bats and hopefully, find the stroke he had three weeks ago when he was a little more comfortable in the batter's box," Angels manager Mike Scioscia said.
Over a six-game stretch in late June, Cron smashed five homers and hit. 429.
The Angels now have an eight-man bullpen and just 12 position players with Cron gone. Scioscia said the Angels needed Grant Green and Efren Navarro's coverage in the infield with Erick Aybar's injury.
Reliever Cory Rasmus survived the move after pitching 2 1/3 scoreless innings Friday night.
"We definitely want to keep our pitching depth there," Scioscia said.
Cron had been starting as the designated hitter and Scioscia said they would rotate guys into that role to rest some players, if needed. Scioscia added that the Angels were better defensively with Albert Pujols at first base and Josh Hamilton in left field and not as the DH.
Matthew DeFranks is an associate reporter for MLB.com. Follow him on Twitter @MDeFranks. This story was not subject to the approval of Major League Baseball or its clubs.