Aybar day to day with right groin soreness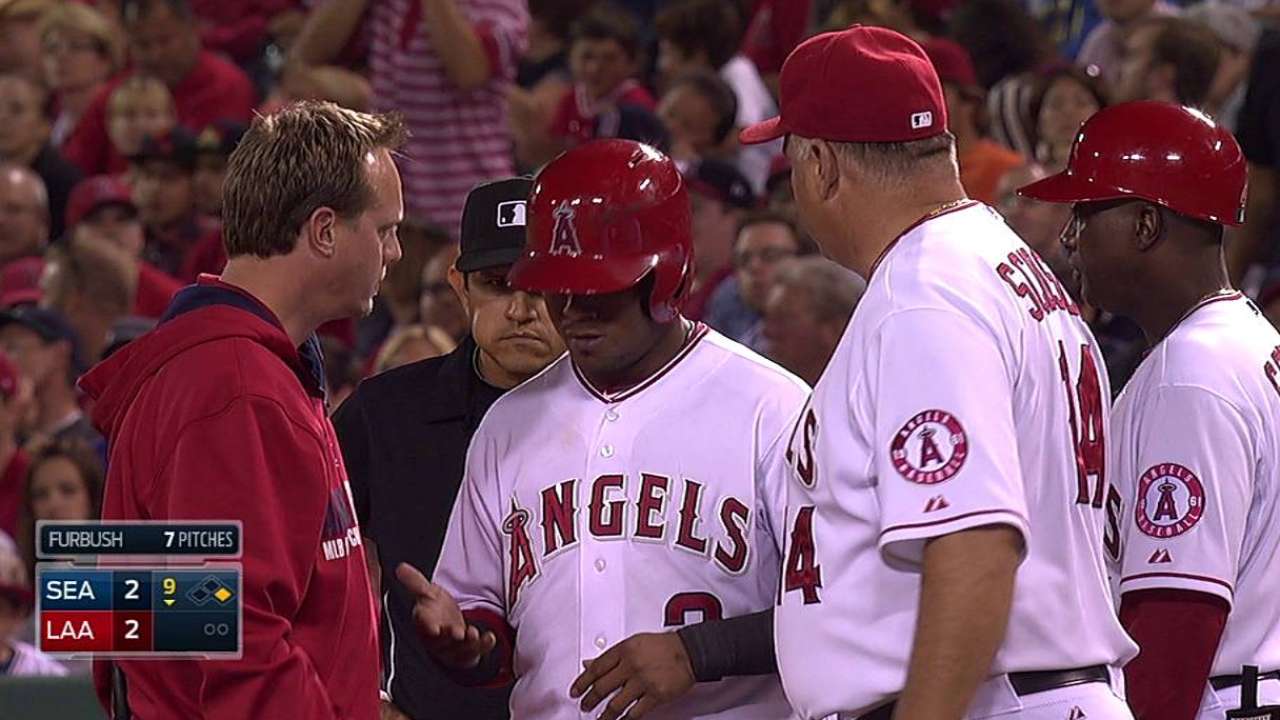 ANAHEIM -- Erick Aybar should avoid a trip to the disabled list, Angels manager Mike Scioscia said Saturday.
Aybar left Friday's game with a sore right groin after a single in the ninth inning. John McDonald came in to pinch-run and stayed in the game at shortstop. McDonald started at short Saturday, hitting ninth.
Scioscia said Aybar could be available to get a bunt down as a pinch-hitter but he would not be able to play the field.
"We're going to try to be cautious with it and give him definitely today and we'll just take it day to day," Scioscia said.
If Efren Navarro -- who pinch-hit for McDonald -- hadn't ended Friday's game with a walk-off double in the 16th inning, Scioscia said Grant Green would have played shortstop.
Green played shortstop in high school, college, and a couple years in the Minors but has not played the position during his two seasons in the Majors. The extended absence from short did not concern Green or Scioscia.
"It's the position I played growing up," Green said. "It's kind of just like riding a bike getting back out there."
"We'd use him if we had to," Scioscia said.
Matthew DeFranks is an associate reporter for MLB.com. Follow him on Twitter @MDeFranks. This story was not subject to the approval of Major League Baseball or its clubs.