Richards adding velocity to pitching arsenal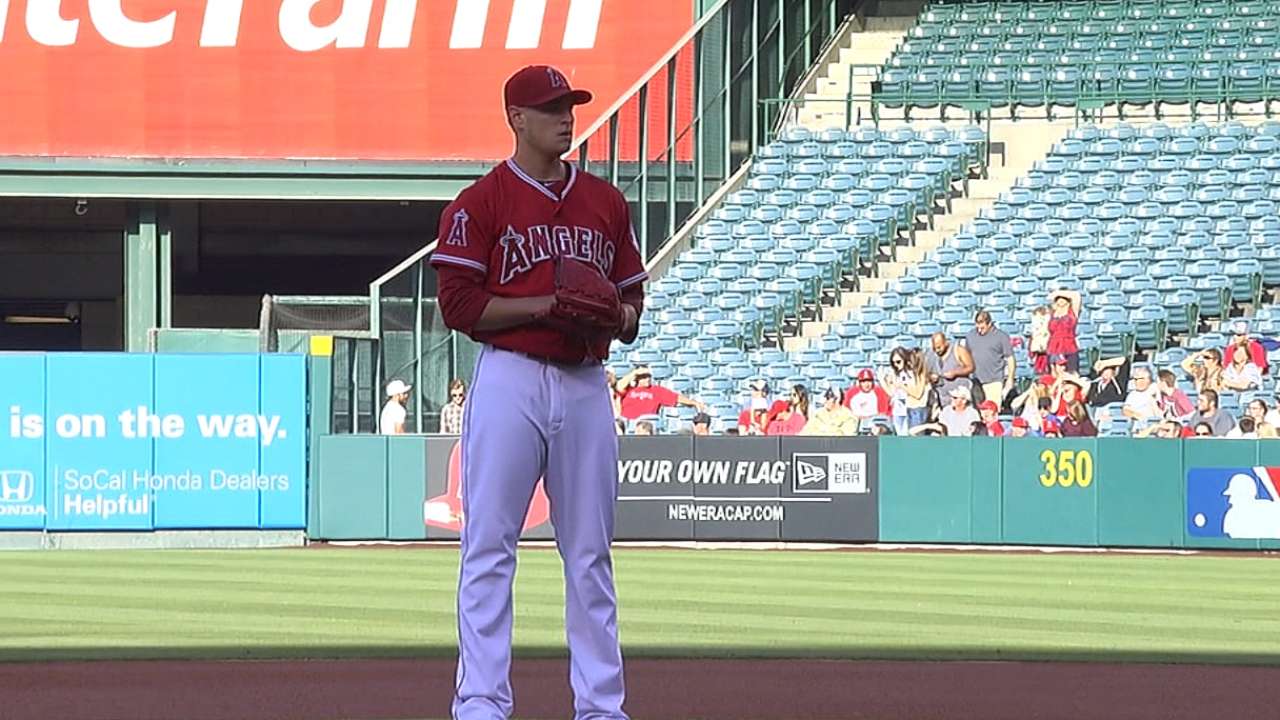 BALTIMORE -- Garrett Richards didn't necessarily do anything different this offseason. He didn't start throwing earlier, or later. He didn't work out more, or less. And he didn't hit some unforeseen growth spurt.
But for some reason, he's throwing harder, in a year that saw Richards transition from part-time reliever to full-time starter.
Richards' average fastball velocity this season is 96.3 mph, second-fastest among qualifying starting pitchers (trailing only Yordano Ventura of the Royals) and nearly two full ticks faster than last year's mark (94.8 mph). It's a big reason why the 26-year-old right-hander is 11-3 with a 2.62 ERA and has immersed himself into the conversation for the American League Cy Young Award.
Pitchers typically throw harder as short-inning relievers because they can go max effort every pitch. But the predictable, five-day routine of a starting pitcher has paved the way for Richards to strengthen his arm throughout the season.
"I feel like that's been the biggest adjustment for me this year -- being in the rotation, having it set when I'm going to pitch, me having an idea of what I need to do in between starts, spending more time in the gym, little stuff like that," Richards said. "Going back and forth from the bullpen to the starting rotation, it's a lot of throwing, it's a lot of inconsistent rest. A lot of things go into play being in the bullpen.
"This is probably the same velocity I had in Double-A as a starter in 2011. The whole year, I would sit right where I'm at right now. After that, I started going back from the bullpen to the rotation, and lack of consistency in a routine -- you just can't do as much as a bullpen guy. You don't know if you're going to throw that day or not. Being in the rotation, I can lift in between. That's what I credit it to."
Alden Gonzalez is a reporter for MLB.com. Read his blog, Gonzo and "The Show", and follow him on Twitter @Alden_Gonzalez. This story was not subject to the approval of Major League Baseball or its clubs.