Wilson says hip tightness hurt his mechanics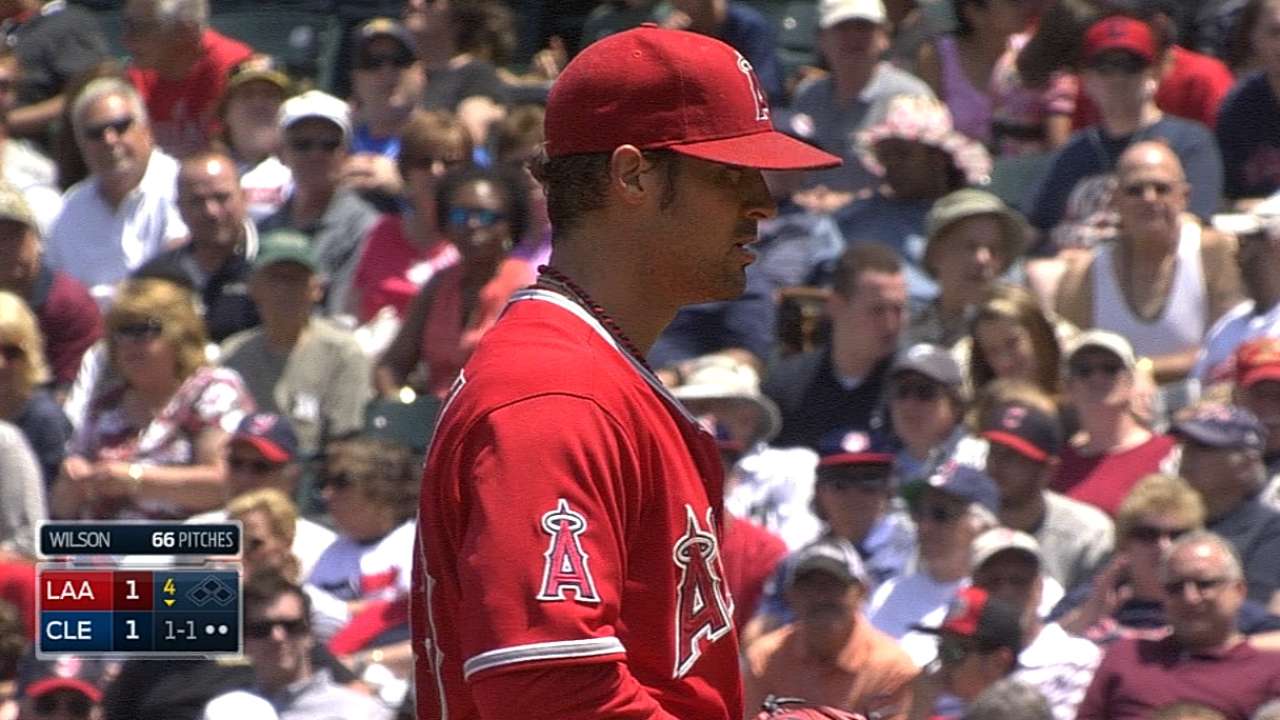 BALTIMORE -- C.J. Wilson believes he's figured out the reason why he struggled so much from June 24 to July 9, and it has very little to do with the right ankle sprain that has him on the disabled list.
It's Wilson's hip, specifically on the left side. Tightness in the area limited the veteran left-hander's range of motion, slightly altering his delivery and not allowing him to finish pitches effectively. Wilson said his left hip "was really messed up. It had the affect of dragging the ball back over the middle of the plate, which is bad. That's where they hit the ball."
Wilson noticed the mechanical flaw it caused while rehabbing the injury, worked out some kinks with physical therapist Bernard Li, and he believes it's "way better now."
"The sharpness of the breaking ball is the biggest thing," Wilson said. "I can get all the way extended. And velocity was a lot easier to come by."
Wilson felt that difference while throwing 81 pitches in his first -- and potentially only -- rehab start for Double-A Arkansas on Monday night. The Angels' No. 2 starter gave up two runs in 5 1/3 innings, scattering four hits, walking two and striking out seven.
Angels manager Mike Scioscia didn't want to commit to anything before Wilson completes his normal between-starts bullpen, but Wilson nonetheless looks lined up to rejoin the rotation over the weekend, against the Rays at Tropicana Field.
Scioscia said the Angels didn't notice anything "totally out of whack" in Wilson's delivery while he struggled through a 10.26 ERA in his last four starts before landing on the DL. But Wilson believes the renewed range of motion in his hip could make all the difference.
"Totally," Wilson said. "I had been trying to find out what it was and there was nothing I could find. ... I lost so much [flexibility] that I lost total use of my left leg in the delivery."
Alden Gonzalez is a reporter for MLB.com. Read his blog, Gonzo and "The Show", and follow him on Twitter @Alden_Gonzalez. This story was not subject to the approval of Major League Baseball or its clubs.