Freese sits with sore left knee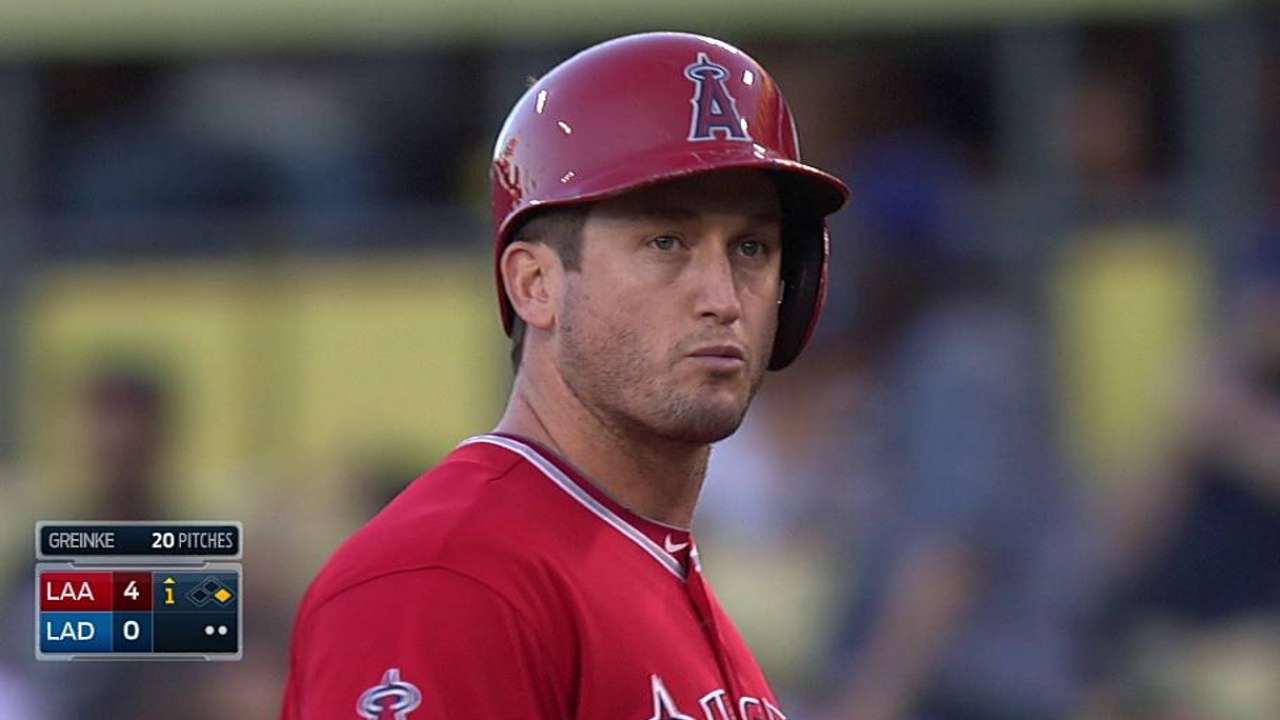 ANAHEIM -- Third baseman David Freese was held out of the starting lineup Wednesday with a sore left patellar tendon sustained during Tuesday night's 5-4 loss to the Dodgers.
Freese came into the game as a pinch-hitter for John McDonald in the sixth inning and singled to center. He remained in the game to play third base.
Freese said he hurt it during his sixth-inning strikeout against Clayton Kershaw on Tuesday but the injury did not affect him on the field. He did not take batting practice Wednesday.
Freese committed two errors Tuesday night, leading to two unearned Dodger runs, including the winning run in the bottom of the ninth. He has hits in five of his last six games and is hitting .391 with four RBIs over that span. His .251 average is the highest it's been since July 21.
Matthew DeFranks is an associate reporter for MLB.com. This story was not subject to the approval of Major League Baseball or its clubs.