Lack of curveball command hurting Wilson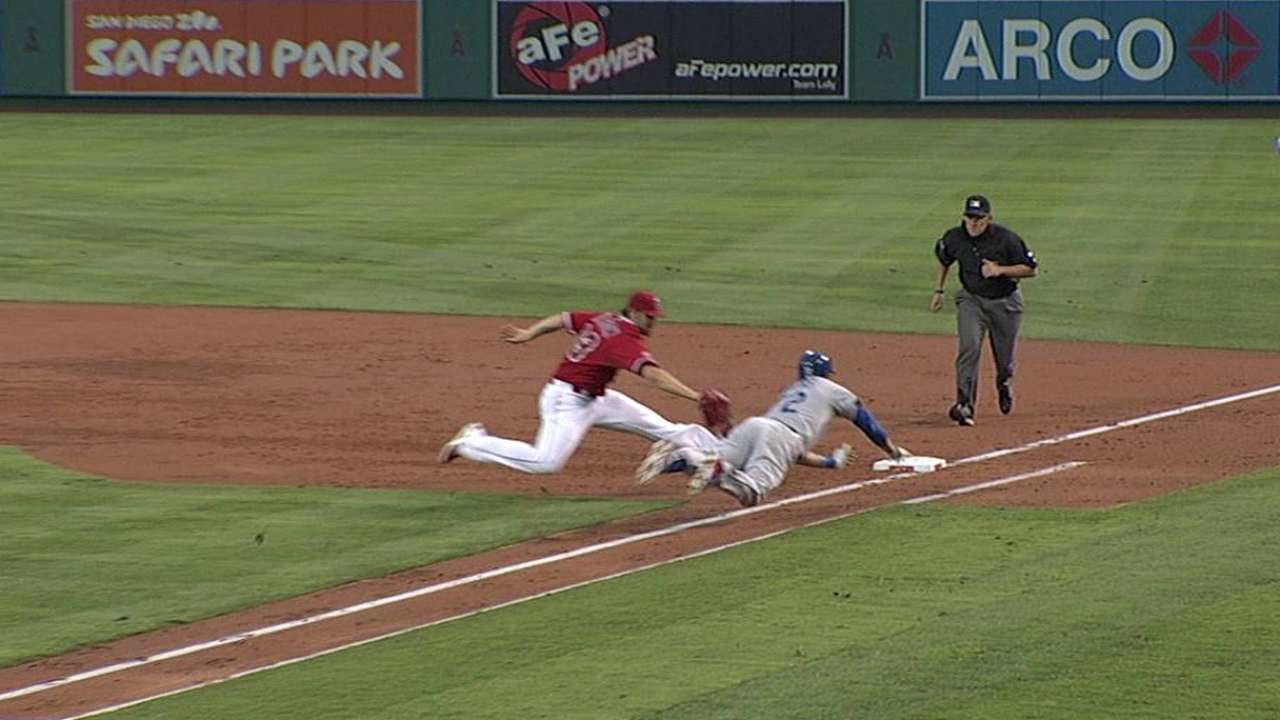 ANAHEIM -- In the sixth inning of Thursday's loss to the Dodgers, manager Mike Scioscia made the long, slow walk to the mound to remove starter C.J. Wilson.
The trip had become a familiar one for Scioscia, who has yanked Wilson short of six innings in each of the left-hander's last six starts. Wilson was receiving the hook, and maybe because he hadn't found his.
Wilson is in the midst of perhaps the toughest stretch of his career (11.03 ERA since June 24) and struggled with his command Thursday night, when he threw 5 2/3 innings and gave up four runs while walking four, hitting a batter, throwing a wild pitch and throwing just 54 of his 100 pitches for strikes.
After the game, Wilson said he didn't have his curveball, one of his most-used secondary pitches.
"The curveball, when I needed it for a strike," Wilson said, "it wasn't there. It had good sharpness to it but it was short."
Wilson threw his curveball six times Thursday -- all six were balls, including three in the dirt.
"He was 0-for-I don't know how many curveballs he threw," Scioscia said. "He didn't have the feel for it. … His curveball is important to what he needs to do, and he didn't have it last night."
The 33-year-old has thrown his curveball more this season (nearly 20 percent of all pitches) than any other season as a starter (13 percent in 2012 and 14 percent in '13) but with less success.
Hitters are hitting .321 off Wilson's hook (a big jump from .211 last season and .155 in '12) and own a .756 OPS, 11.0 weighted runs created (wRC) and 124 wRC+ against the curveball, easily the highest marks since Wilson became a starter in 2010.
Scioscia said Wilson's curveball hasn't been there for Wilson recently but that you could not pin the downswing solely on the pitch.
"Yesterday, I think his fastball command was a little bit crisper, but his secondary pitches weren't quite as [good]," Scioscia said. "He's got really good secondary pitches, and he just never got to bring them into the game like he can."
Matthew DeFranks is an associate reporter for MLB.com. This story was not subject to the approval of Major League Baseball or its clubs.