Scioscia: Slumping offense just 'cyclical' part of game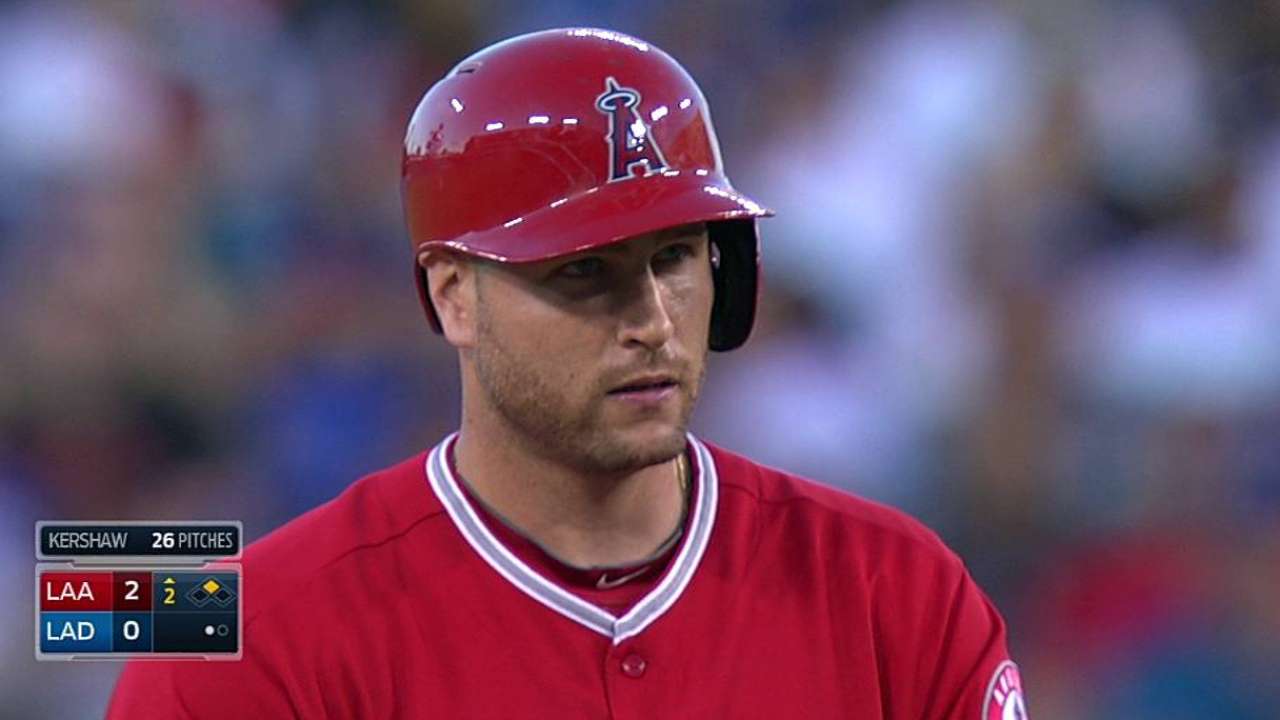 ANAHEIM -- The Angels' second-half offensive woes continued Thursday night, when a 7-0 blanking by the Dodgers left the Halos with just two runs in their past 24 innings.
Since the All-Star break, the Angels -- who still rank second in the Majors with 543 runs -- have hit just .226, the second-worst mark in the American League. The shutout was the third of the season for the Halos, who have scored just 3.25 runs per game in the second half.
Manager Mike Scioscia said the offense would return and that the slump was simply a "cyclical" part of baseball.
But the Angels haven't gotten any help from the opposing starters.
In 20 games since the All-Star break, the Angels have faced five former Cy Young Award winners and just two pitchers with a 2014 record under .500. On the season, the 18 different starters (the Angels faced Bud Norris and Chris Tillman twice in the stretch) have combined for a 3.36 ERA prior to Friday's games and own a 1.196 WHIP.
The Major League averages for ERA and WHIP are 3.78 and 1.285, respectively.
Only five Major League teams have a team ERA below 3.36, and the Angels have faced two of them (the Mariners and Dodgers) since the break.
The Angels hit .269 before the All-Star break but have a .337 slugging percentage and .239 average with runners in scoring position since.
Matthew DeFranks is an associate reporter for MLB.com. This story was not subject to the approval of Major League Baseball or its clubs.