Halos getting by without left-handed reliever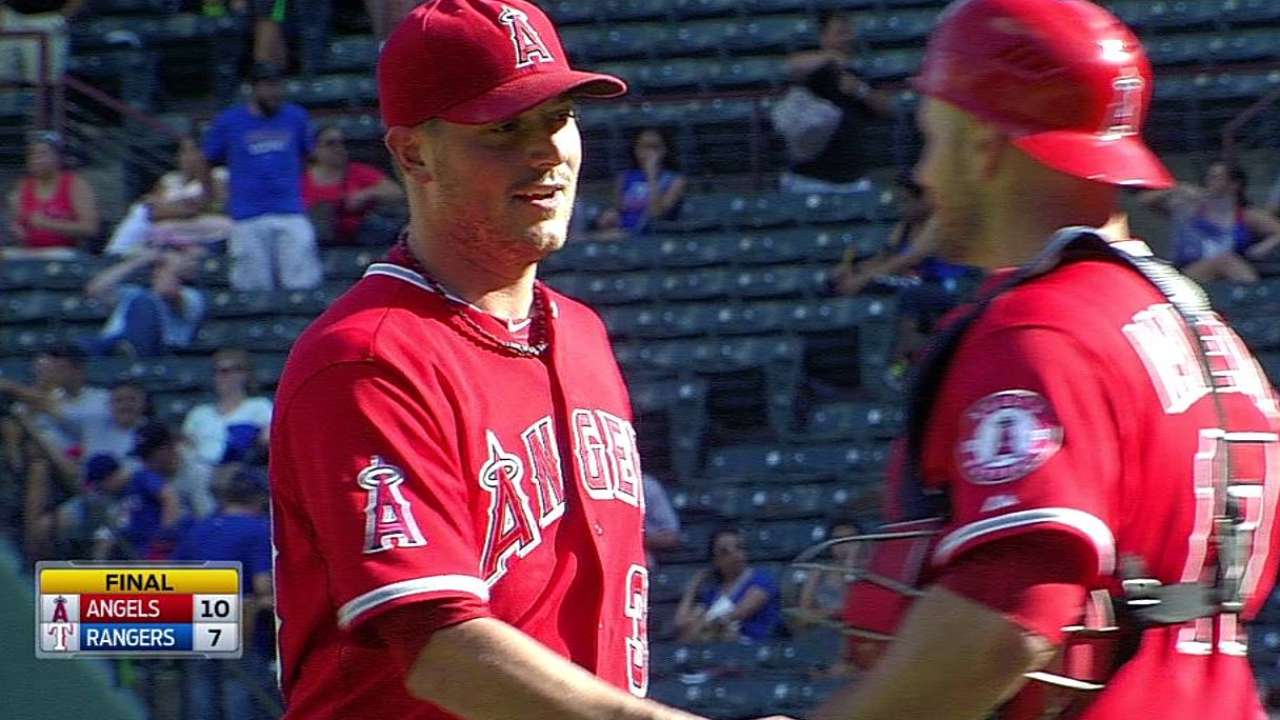 ANAHEIM -- When you look at the Angels' daily lineup card, one part jumps out -- the bullpen. The right side lists seven players; the left, zero.
With Joe Thatcher going to the disabled list Sunday with a sprained right ankle, the Angels have been without a left-hander in the bullpen for the first time since the end of June. Thatcher was out of the walking boot Thursday, but he isn't expected back until late August.
Can the Halos survive without a matchup lefty in the bullpen? Manager Mike Scioscia's answer was simple: "Sure."
"I think it can be done without a lefty in the 'pen," Scioscia said. "I think there are some things that having a lefty in the 'pen definitely helps you in a lot of areas, some are very subtle and some are very obvious. Whether we have one or not, it doesn't change the way we have to get after it and the way we have to play."
Scioscia said the Angels wouldn't choose relievers based on matchups as much as the situation of the game. Scioscia mentioned Joe Smith and Kevin Jepsen as his "go-to" guys against left-handed hitters.
Both Smith (.133 batting average against) and Jepsen (.145 batting average against) have dominated right-handers this season, and while their numbers against lefties are slightly worse, they are still above-average. Lefties are hitting .232 against Smith and .192 against Jepsen.
Since coming over in a trade with the D-backs, Thatcher has a 6.00 ERA and .438 batting average against in eight games.
"That component right now isn't part of our bullpen, but I think our depth and our ability to hold leads will still be there," Scioscia said.
Matthew DeFranks is an associate reporter for MLB.com. This story was not subject to the approval of Major League Baseball or its clubs.