After review, Pujols' walk-off blast is confirmed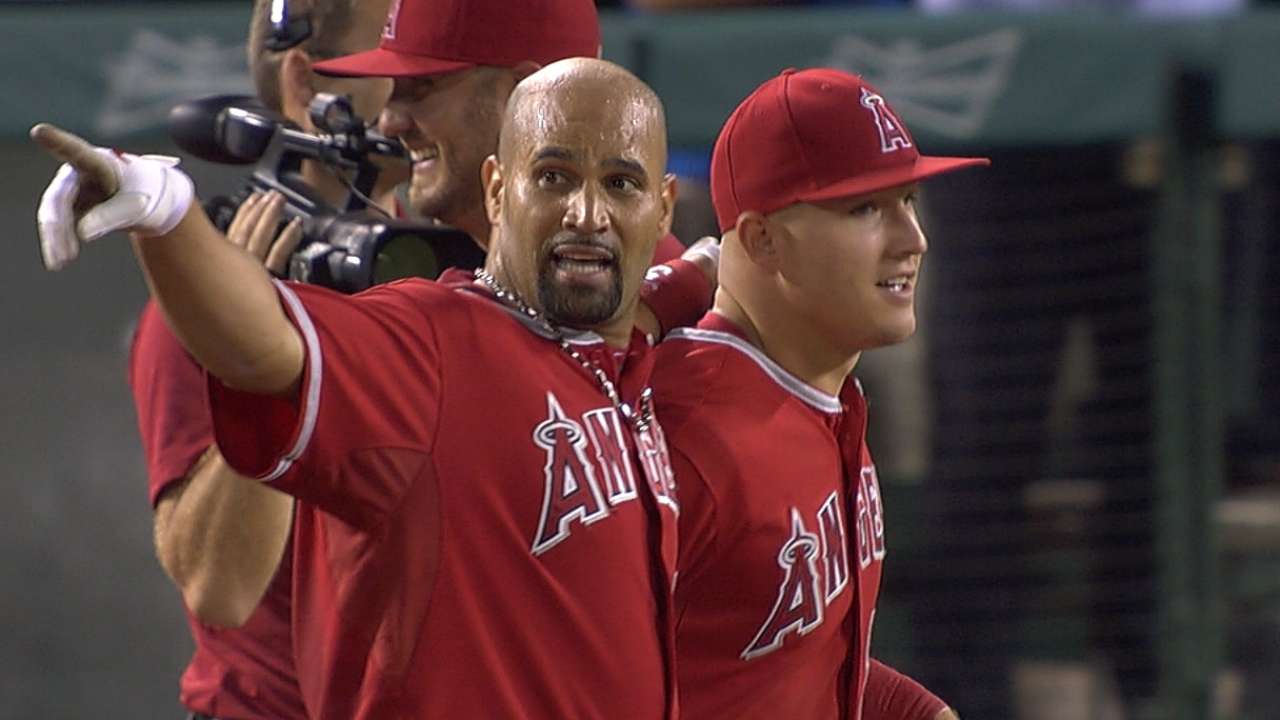 ANAHEIM -- Albert Pujols rocketed an opposite-field home run in the bottom of the 19th inning, lifting the Angels to a 5-4 win over Boston in the longest Major League game this season.
Pujols, who shifted from first base to third in the top of the 14th inning, took a full-count delivery from Brandon Workman and deposited it into the right-field bleachers, snapping a season-high four-game losing streak for the Angels.
Red Sox manager John Farrell questioned whether the ball cleared the fence, but a replay review confirmed the long ball, setting off a celebration for the home team.
Matthew DeFranks is an associate reporter for MLB.com. This story was not subject to the approval of Major League Baseball or its clubs.