Pestano thrilled to be back home with Angels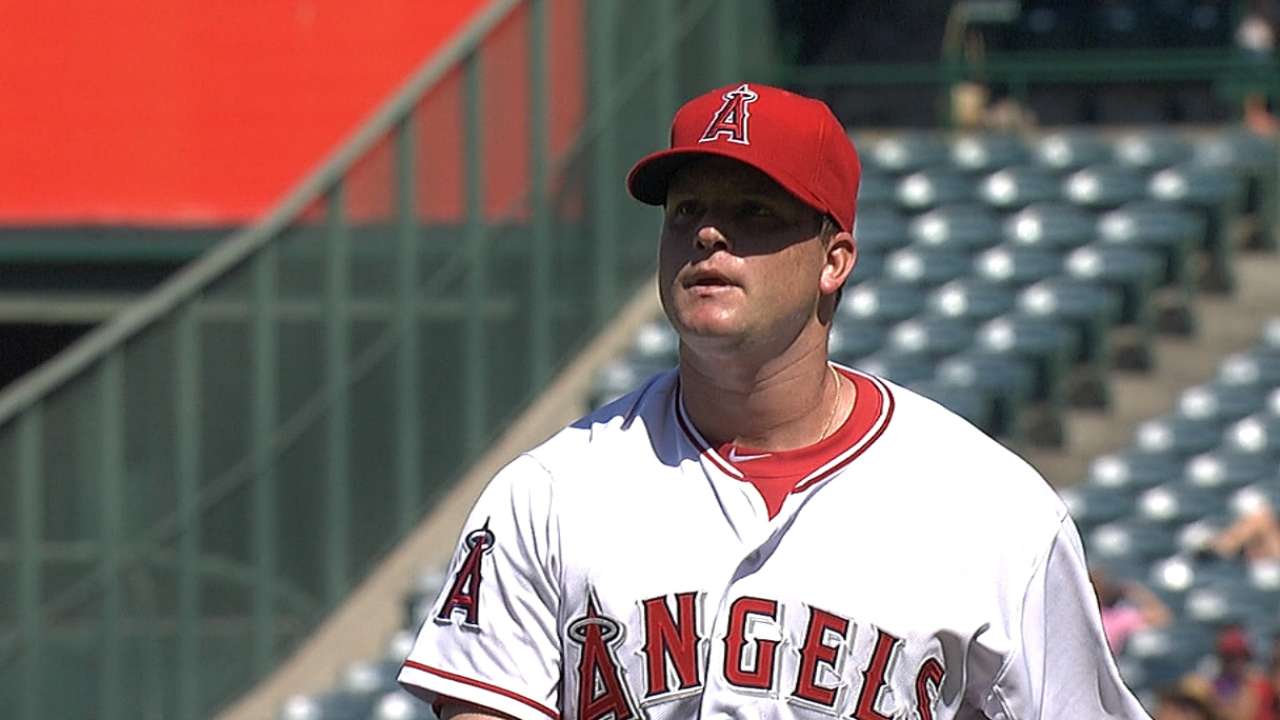 ANAHEIM -- When he walked into the Angels' clubhouse on Sunday morning, Vinnie Pestano carried a navy blue duffle bag with him -- but the bag didn't have the Angels' familiar trademark emblazoned on it.
Instead, it was stamped with the logo of the Columbus Clippers, Cleveland's Triple-A affiliate.
It's been that kind of week for Pestano, who was traded from the Indians, optioned to Triple-A Salt Lake and recalled to the Angels across three hectic August days that landed the 29-year-old right-hander back in Orange County.
"I go from the middle of a road trip in Pawtucket, Rhode Island to Scranton, Pennsylvania to being on the Angels, being 20 games above .500 and in the playoff hunt," Pestano said. "It's great. Being from here, growing up watching the Angels play, was the cherry on top.
"A lot of plane flights, a lot of early mornings."
Pestano was born in Newport Beach, attended high school in Anaheim and played college baseball at Cal State Fullerton. On Sunday, he made his first appearance in Anaheim since 2012 and his first with the Angels.
He threw a scoreless ninth inning, striking out three batters and walking one.
"It was great to get out here the other day, get the first one out of the way because I was a little nervous," Pestano said, "probably more nervous for this debut than I was for my Indians debut a few years ago."
Pestano's homecoming was a subdued one because he didn't hear about his callup until around 2 a.m. on Sunday morning, so his family and friends had to watch his Angels debut on television instead of at Angel Stadium.
He was traded from Cleveland on Thursday for right-handed pitching prospect Michael Clevinger. With the Indians, Pestano appeared in 192 games and posted a 2.93 ERA across five seasons.
Matthew DeFranks is an associate reporter for MLB.com. This story was not subject to the approval of Major League Baseball or its clubs.