Griffin admires Pujols' 'courage'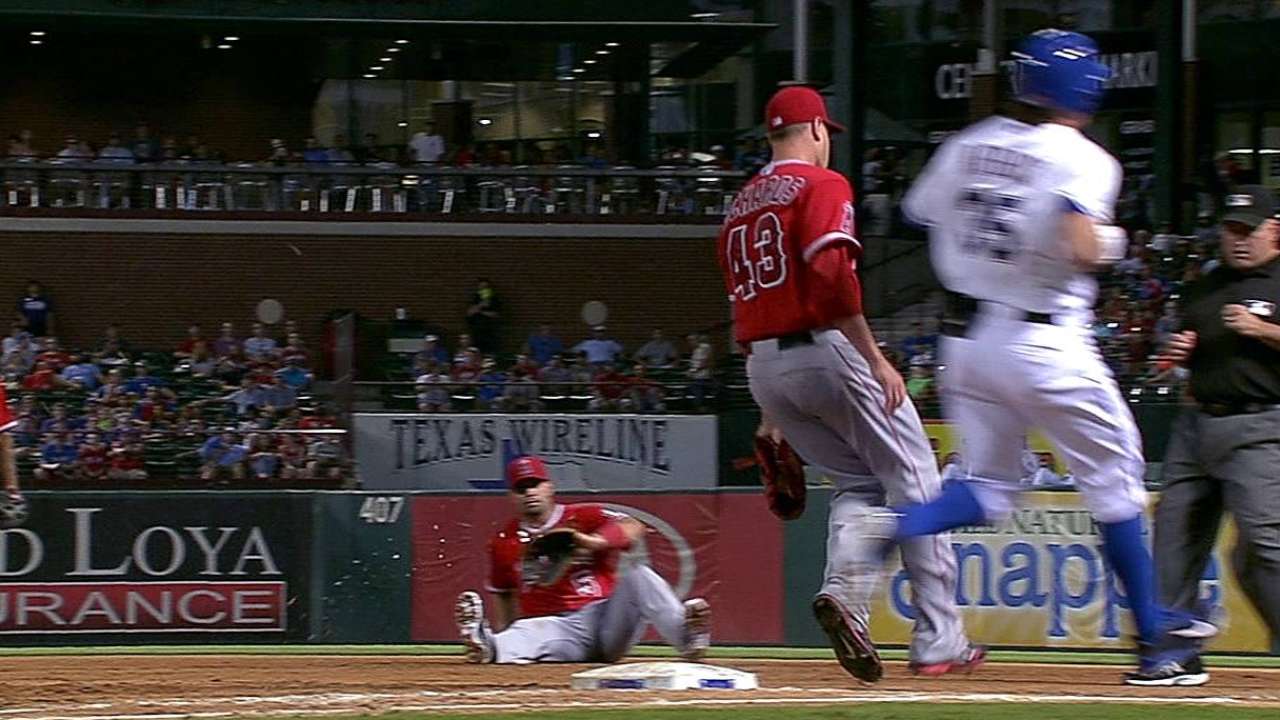 ARLINGTON -- Angels infield coach Alfredo Griffin knows Albert Pujols isn't healthy. He knows the left foot, the one stricken by plantar fasciitis in an injury-shortened 2013 season, isn't 100 percent and never will be -- even if the veteran first baseman won't say anything about it.
"He's not going to tell you it hurts him; he won't tell anybody," Griffin said in Spanish. "But he can't fool me."
In Griffin's mind, that's what makes Pujols' defensive work this season all the more impressive.
One year after spending 65 of his 99 games at designated hitter, Pujols is back to playing elite-level defense at first base, leading American Leaguers at his position in Ultimate Zone Rating while ranking second in Defensive Runs Saved and fielding percentage.
He doesn't play off the bag as much as he used to, and he doesn't cover as much ground, but he's making a case for his third Gold Glove nonetheless.
"That's why I respect him so much and I give him so much praise," Griffin said, "for the courage that he has."
Pujos, batting .271 with 22 homers and 73 RBIs entering Saturday, has started 88 of 119 games at first base, including Saturday -- his 14th start at first in the last 17 games.
"It's hard to take him out of the game," Griffin said. "He doesn't want to come out, he doesn't want a day off, he doesn't want to DH. He wants to play every day. He has a lot of pride, and that's very valuable in this game. Some people who make a lot of money don't think like that. But the money doesn't matter to him. He loves to play."
Alden Gonzalez is a reporter for MLB.com. Read his blog, Gonzo and "The Show", and follow him on Twitter @Alden_Gonzalez. This story was not subject to the approval of Major League Baseball or its clubs.