For some Halos, quake experience was a first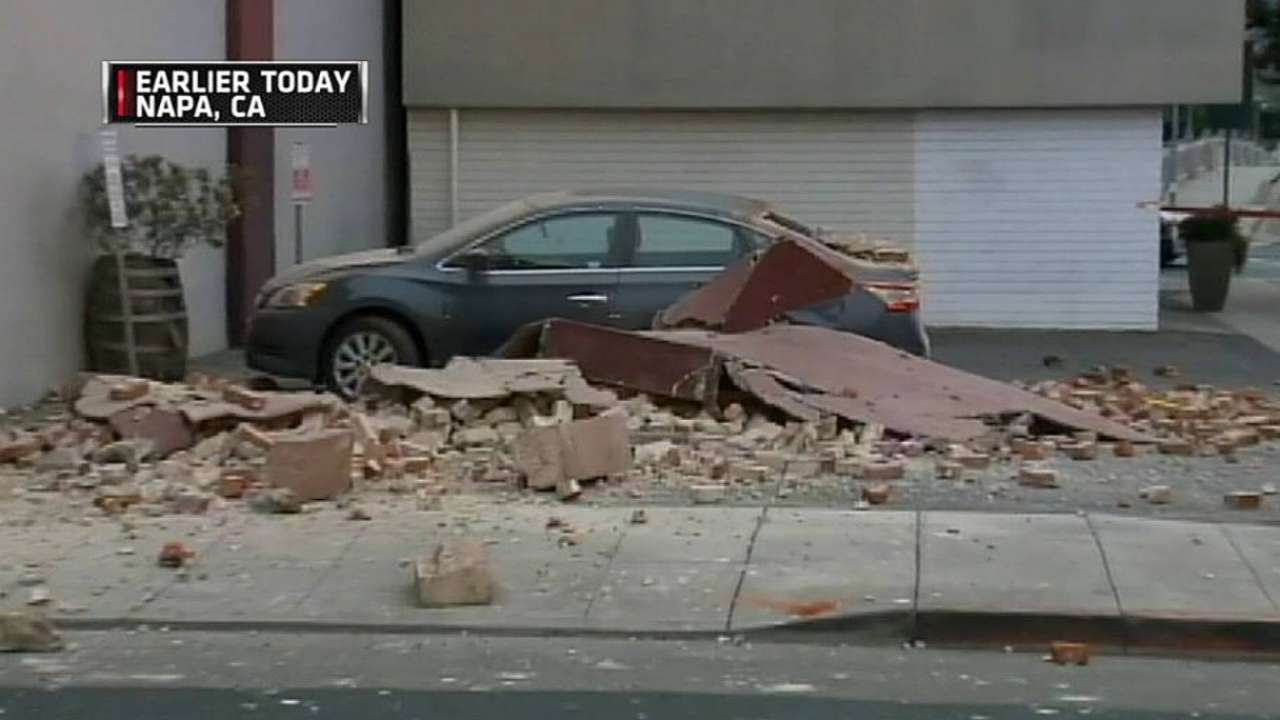 OAKLAND -- Angels bench coach Dino Ebel grew up in Barstow, Calif., and experienced countless earthquakes. But few like the one that woke him up at the team hotel in San Francisco at 3:20 a.m. PT on Sunday morning. Ebel, situated in the 22nd floor, felt the building sway, looked out his window, saw other structures rocking and "almost got seasick."
"It was a bad feeling," Ebel said. "It was a bad feeling inside me."
The earthquake that struck the area was a magnitude 6.0, making it the largest in the Bay Area since the one that shook the 1989 World Series, according to the U.S. Geological Survey. The epicenter was six miles southwest of Napa Valley, with a depth of seven miles, and it lasted between 10 and 20 seconds, leaving at least 120 injured.
A handful of Angels slept through it.
Mike Trout was not one of them.
"It woke me up," Trout said. "I thought it was a lot of wind outside, just messing with the hotel. But then when I looked out, it was pretty calm, and it started shaking a little more.
"I didn't know what it was. I almost put some jeans on, ran to the lobby."
But Trout, like all of the Angels players and coaches, was on a high floor, and just had to ride it out. Growing up in the Midwest, third baseman David Freese and setup man Joe Smith experienced several tornadoes. Never an earthquake.
"It was weird," said Freese, who immediately hopped on Google to find out what happened.
"The building was swaying," Smith said. "We were going back and forth, I was like, 'What the [heck]?'"
Alden Gonzalez is a reporter for MLB.com. Read his blog, Gonzo and "The Show", and follow him on Twitter @Alden_Gonzalez. This story was not subject to the approval of Major League Baseball or its clubs.