Thatcher tests ankle, hopes to return for A's series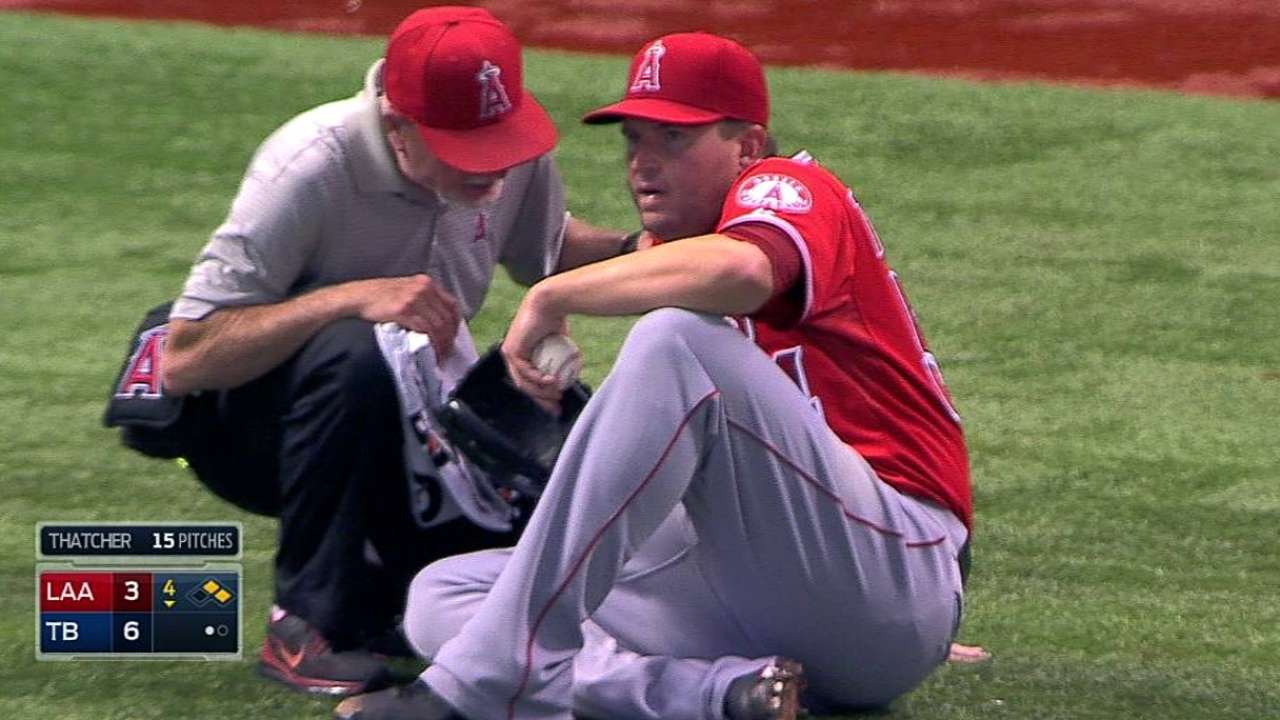 ANAHEIM -- Sidelined Angels left-handed reliever Joe Thatcher threw off a mound for the first time Saturday as a "test" for his injured left ankle.
Thatcher said Monday the ankle was "still bothering me a little bit," but added that he was still on schedule. When Thatcher sprained his ankle vs. the Rays in St. Petersburg on Aug. 2, the prognosis was that he would miss four to six weeks.
Thatcher set a personal goal to be back by this past weekend's series at Oakland (just three weeks since the injury) and is now hoping to return to face the A's this weekend in Anaheim.
Angels manager Mike Scioscia, meanwhile, doesn't expect Thatcher to return until after Monday, when rosters can expand.
"It's one of those things that's really frustrating and you've got to let it heal," Thatcher said.
Thatcher said the ankle hurt when he pushed off the mound, and that he tried to gain more flexibility when he rehabbed in Arizona during the Angels' road trip. He worked four to five hours a day on the ankle, doing some light jogging and keeping with his throwing regimen.
"It's good because my arm will still be in shape, so as soon as this is ready to go, I'll be ready," Thatcher said.
The Angels acquired Thatcher from Arizona in early July. In eight games as an Angel, he has a 6.00 ERA and a .438 batting average against.
Matthew DeFranks is an associate reporter for MLB.com. Follow him on Twitter @MDeFranks. This story was not subject to the approval of Major League Baseball or its clubs.