Hamilton honored with Lou Gehrig Award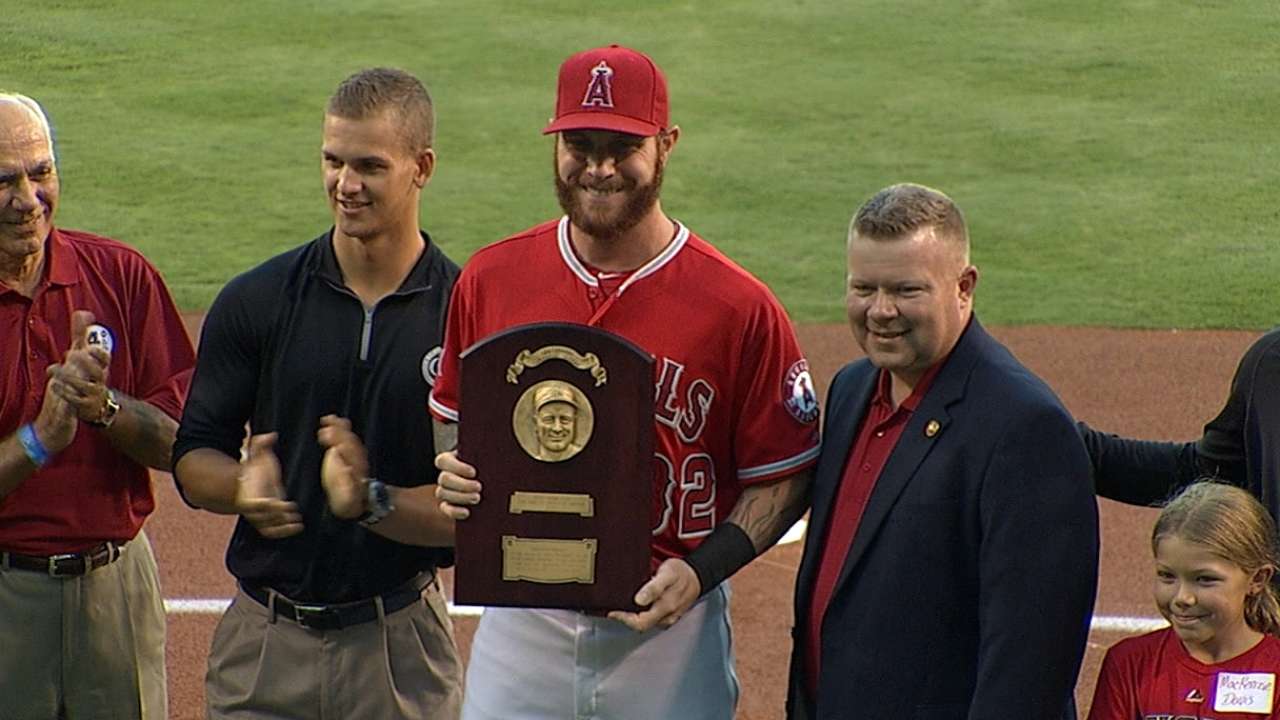 ANAHEIM -- Angels outfielder Josh Hamilton was named the Lou Gehrig Memorial Award winner on Wednesday, becoming the first Angels player to win the honor.
The award, given annually by the Phi Delta Theta fraternity, "was created to acknowledge an individual player's outstanding commitment to both his community and philanthropy," according to the organization's website.
The Gehrig Award plaque remains in Cooperstown and has every winner's name etched into it. Albert Pujols won the award in 2009 with St. Louis.
Hamilton will be honored with a ceremony before Thursday's game against Oakland.
Matthew DeFranks is an associate reporter for MLB.com. Follow him on Twitter @MDeFranks. This story was not subject to the approval of Major League Baseball or its clubs.