Pujols earning raves for defense at first base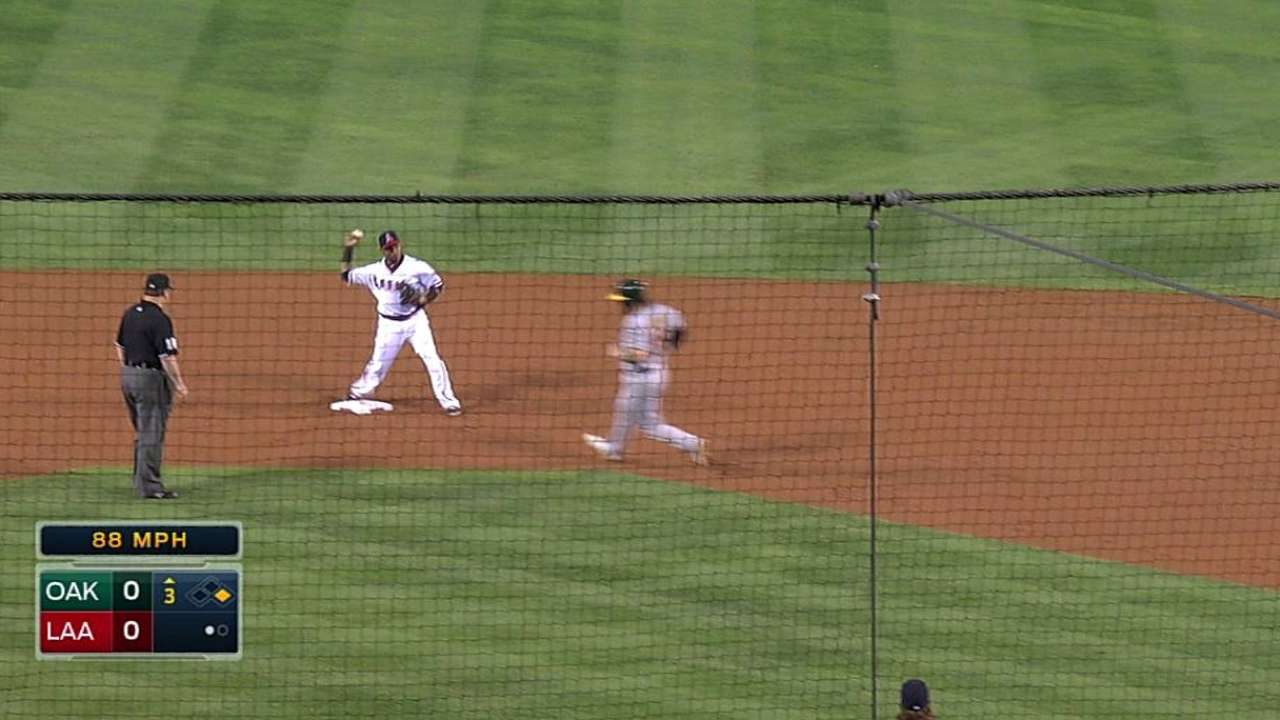 ANAHEIM -- Two plays, four innings apart, made a case for Albert Pujols' Gold Glove campaign.
In the third inning Friday night, Pujols started a pretty, inning-ending 3-6-3 double play, and in the seventh, he pulled down a high throw and nearly recorded the out with a behind-the-back tag at first. Just another day on the job for the two-time Gold Glove Award winner.
"Albert's playing Gold Glove-caliber first base," Angels manager Mike Scioscia said. "We're a better team when he plays first base. I think just the 3-6-3 or 3-6-1 double plays that we've had, the ability to get his range into the four-hole, and he's feeling much better physically than he has the last couple of years. He's bouncing around like he can. This guy's a Gold Glove first baseman."
The advanced metrics agree with Scioscia.
According to FanGraphs, Pujols ranks first among qualified American League first basemen with an 8.1 Ultimate Zone Rating per 150 innings played, which measures a player's value on defense in runs. The next closest UZR/150 is Mike Napoli's 5.7 mark.
Pujols ranks second among AL first basemen with a .825 Revised Zone Rating (the proportion of balls hit in a player's zone that are converted into outs) and second with eight double plays started.
The 34-year-old has only committed two errors this season and owns a .998 fielding percentage, the best among AL first basemen.
Matthew DeFranks is an associate reporter for MLB.com. Follow him on Twitter @MDeFranks. This story was not subject to the approval of Major League Baseball or its clubs.