Freese seeing time as DH with Beckham at 3B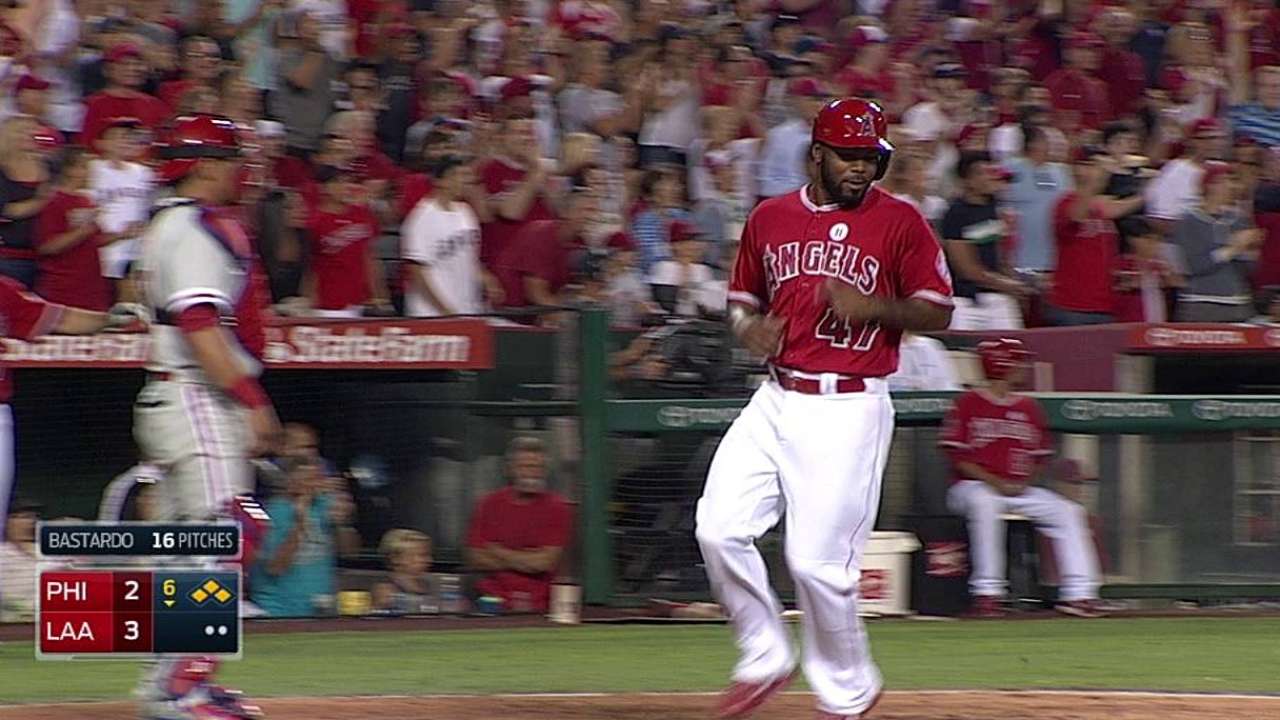 ANAHEIM -- Angels manager Mike Scioscia has gone from subbing David Freese out for defense late in games to removing him from the field entirely. Sunday marked the third time in four days that Scioscia has opted to go with Gordon Beckham at third and thus insert Freese -- a longtime National League player -- at designated hitter.
Scioscia said Freese is still "our primary third baseman," but the skipper likes starting Beckham at third "from a maneuverability standpoint."
Beckham brings more athleticism to the position, and when he's in the game, Scioscia doesn't have to burn John McDonald -- sometimes used as a pinch-runner -- for late-game defensive purposes like he often does when Freese starts. That is especially key given the short bench Scioscia has had recently.
It's the logical choice. But it's also a delicate one when it comes to cutting into the playing time of an established veteran like Freese, who has been on the team a lot longer than Beckham. Scioscia had that conversation with Freese, and said the 31-year-old "understands."
"He's comfortable playing defense and wants to play out there," Scioscia said. "But whatever is going to help us, he's into. He wants to win. He understands it."
Alden Gonzalez is a reporter for MLB.com. Read his blog, Gonzo and "The Show", and follow him on Twitter @Alden_Gonzalez. This story was not subject to the approval of Major League Baseball or its clubs.