Rasmus earns consideration for another start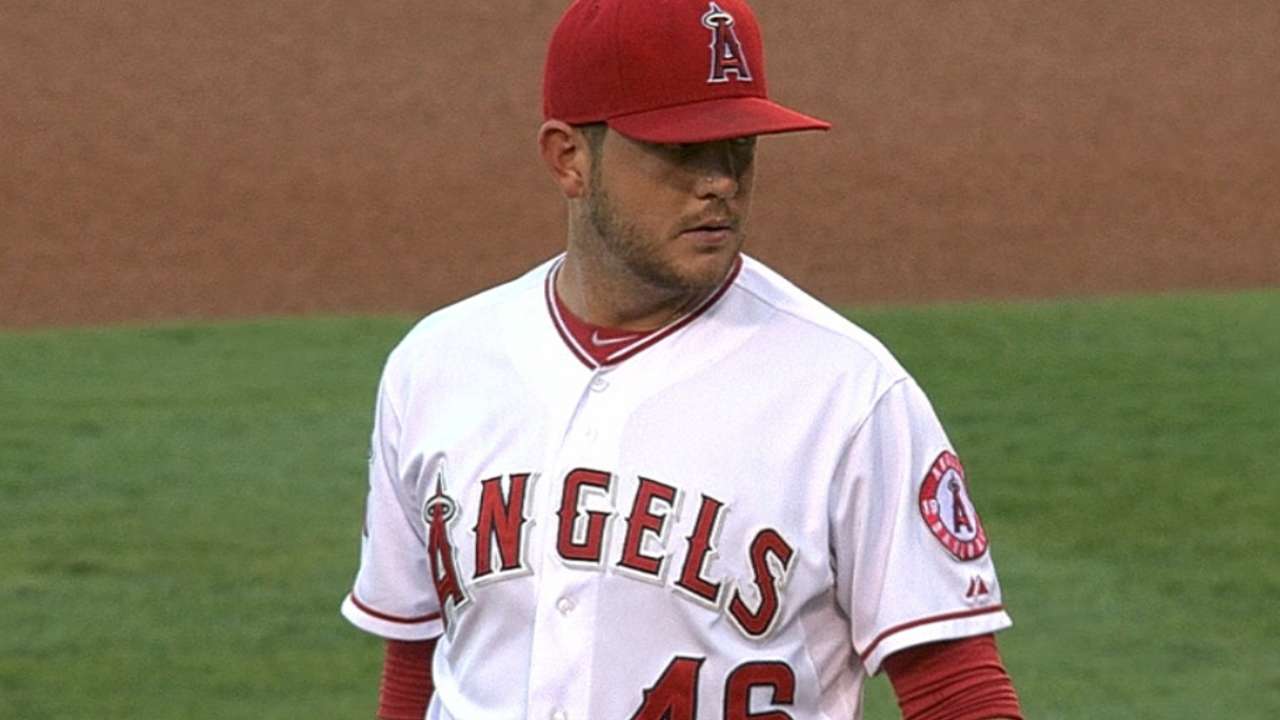 HOUSTON -- Lost in the hubbub after the Angels used eight pitchers to blank the A's on Saturday was Cory Rasmus.
Rasmus' three-inning, six-strikeout, one-hit performance may have thrust him into serious consideration for another spot start or as a fifth starter the rest of the way.
"We're looking at a couple of things right now," said manager Mike Scioscia. "We'll see how the next couple of games go, next two or three games. No doubt he's a candidate for that role."
Rasmus, 26, who was sent back to Triple-A after that outing, was one of four pitchers recalled on Tuesday, as the Angels hope to shore up a pitching staff missing Garrett Richards for the season and lefty Joe Thatcher in the short-term.
Even with their beefed-up relief unit, the Angels don't particularly relish the idea of using so many arms in one game again. Ideally, they'd like to find a pitcher able to give five or six innings, though Scioscia said there's no clear option for such length.
Though Rasmus may be a front-runner to start again as soon as this Saturday, it's far more likely that he will again serve as a glorified long reliever (three or four innings), followed by multi-inning efforts from a couple of bullpen arms.
Either way, Rasmus -- and the pitching situation -- is on the staff's mind.
"We need the depth, because there are four more starts we're going to have that are definitely along the lines of the start we saw [last] Saturday," Scioscia said. "That's something we have to pay a lot of attention to."
Chris Abshire is a contributor to MLB.com. This story was not subject to the approval of Major League Baseball or its clubs.