Scioscia successfully challenges call on pickoff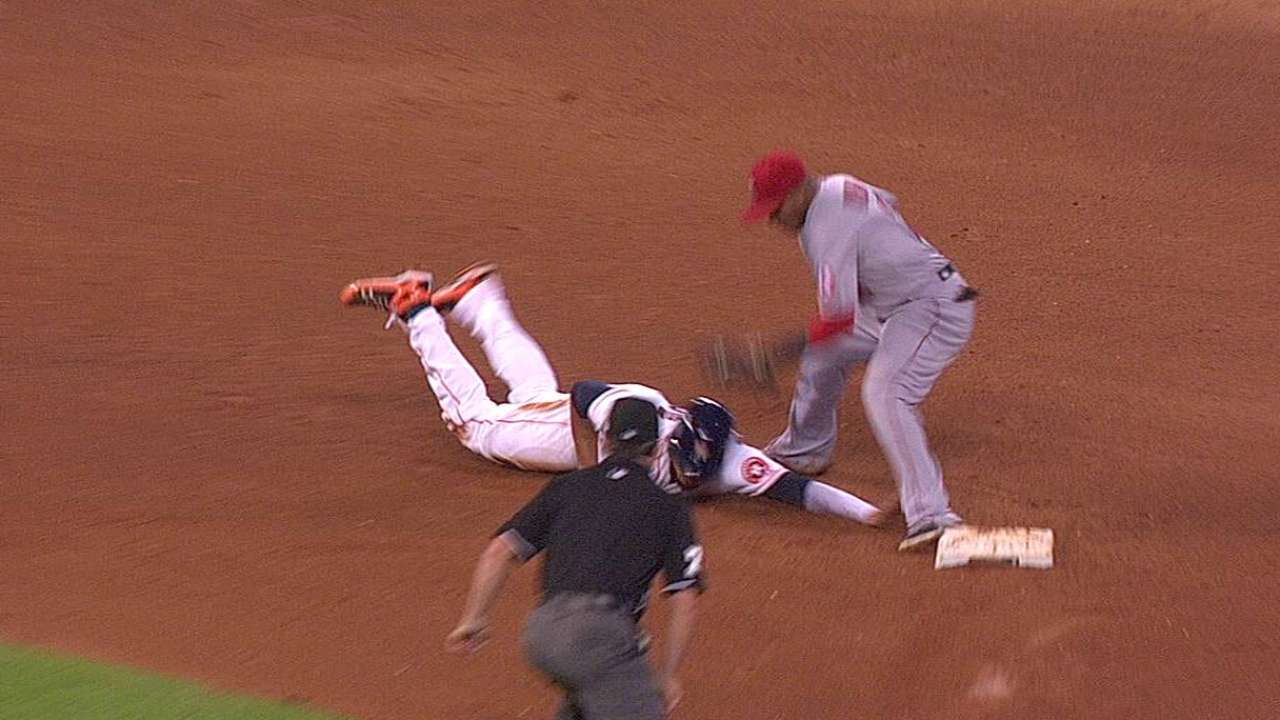 HOUSTON -- Angels manager Mike Scioscia successfully challenged a call on a pickoff attempt in the seventh inning of Wednesday's game against the Astros.
With two outs and Jon Singleton on second base, reliever Jason Grilli turned and threw to Erick Aybar covering the bag. Singleton slid back in and was initially ruled safe, but after Aybar and Grilli's incredulous reactions, Scioscia stormed out of the dugout to discuss the call with the umpire. Moments later, he formally challenged.
Replays showed that Singleton either touched Aybar's ankle or missed the bag as the tag was being applied.
After a brief review, the call was overturned, ending the inning.
Scioscia is now 16-for-28 on replay challenges in the system's first season in use
Chris Abshire is a contributor to MLB.com. This story was not subject to the approval of Major League Baseball or its clubs.