McDonald open to playing in 2015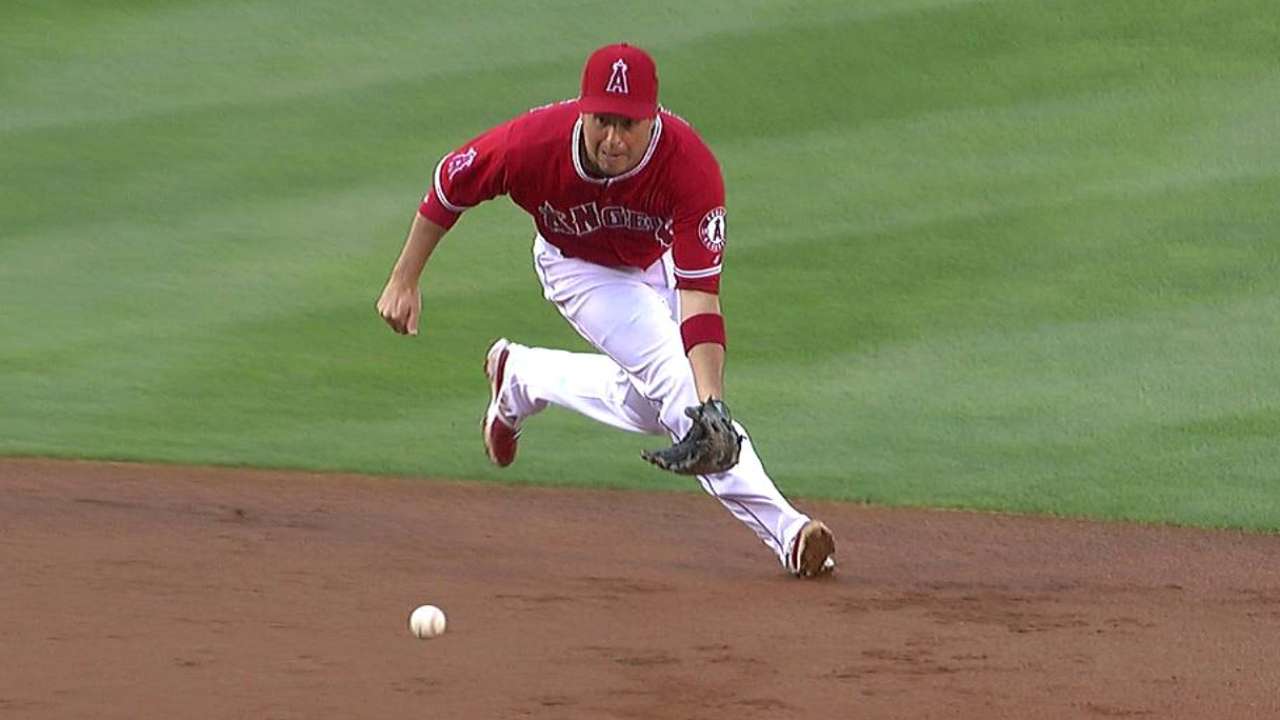 MINNEAPOLIS -- Utility infielder John McDonald turns 40 on Sept. 24. He's played for eight teams, including seven years each for the Blue Jays and Indians. He's been in all 30 current stadiums, as well as eight that are no longer even on the schedule. And along the way he's attained a longevity that he never expected.
But the 2014 season could be his last.
"I don't want to discount anything," McDonald said, "but you're also realistic about where you are in your career. I'm at [69] at-bats right now, over the course of a full year, and last year I had the same. I'm also realistic."
Translation: The game may make the decision for him.
McDonald came to the Angels on his first Minor League contract, and though he isn't necessarily ready to retire, he understands the demand for 40-year-old backup infielders won't be too high this winter. And that's just fine.
"I got more out of my career than I ever thought was possible," he said. "I didn't think I'd get a day in the big leagues, let alone parts of 16 years."
McDonald was never a great hitter, didn't possess much power, wasn't a burner on the bases and didn't even have a great arm. But he has great hands, and he's used his elite defensive skills -- in addition to his upbeat, affable personality -- to carve out a distinguished career.
McDonald is open to playing in 2015 but stressed that he hasn't really looked beyond this season because "it's too much fun going to the ballpark right now to think beyond it."
"I know what kind of player I am, that I've always been -- but I also know I'm going to turn 40," he said. "There aren't many guys that play past 40."
Alden Gonzalez is a reporter for MLB.com. Read his blog, Gonzo and "The Show", and follow him on Twitter @Alden_Gonzalez. This story was not subject to the approval of Major League Baseball or its clubs.