Scioscia challenges, but call stands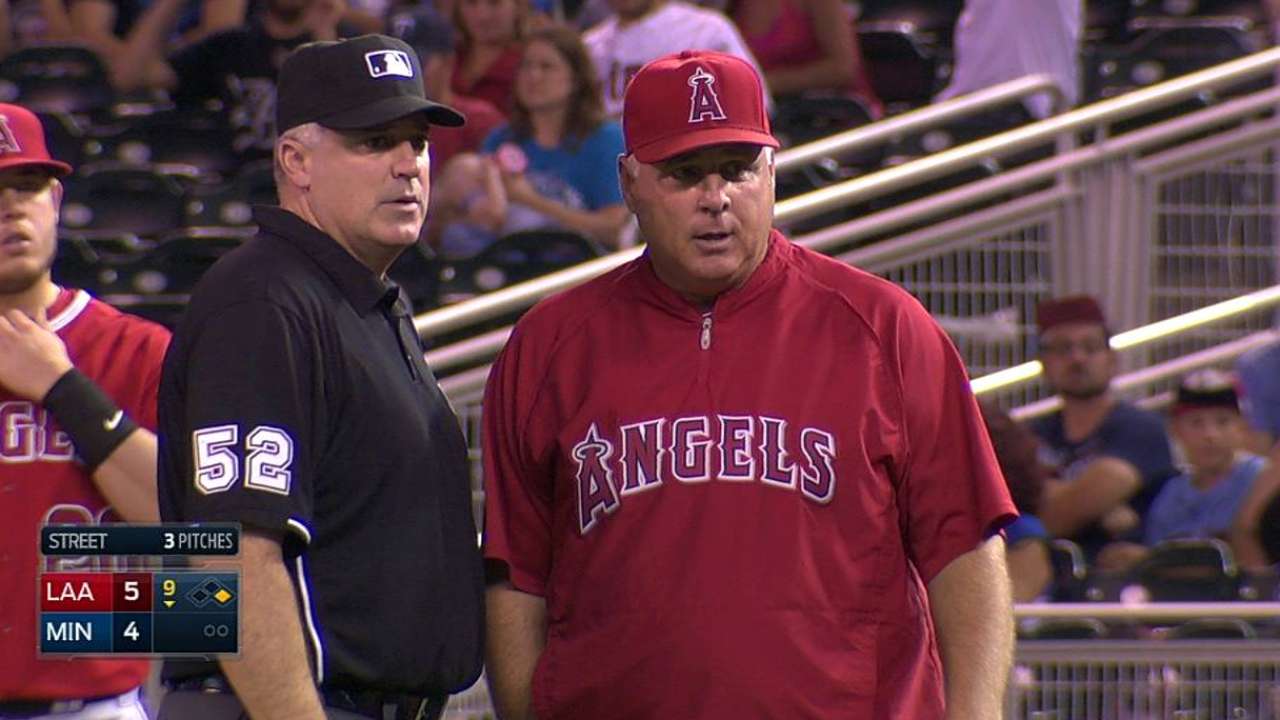 MINNEAPOLIS -- Closer Huston Street almost picked off the leadoff runner in the ninth inning of the Angels' 5-4 win over the Twins, but speedster Danny Santana dove back to the bag, and after a replay, the call on the field stood.
Street made a quick move to first baseman C.J. Cron, but Cron's glove seemed to hit Santana's right arm just after Santana had touched the bag.
Santana promptly moved to second on a single by Brian Dozier, but Street retired the next three batters and the Angels held on for the win.
The review, a relatively lengthy one, made the Angels 16-for-29 in challenges this season.